Horizontal vinyl blinds
Plastic blinds are ideally suited for damp rooms, such as a bathroom, kitchen or laundry room. And these are easy to clean.
The frosted-glass look is perfect for creating more privacy with lots of light, but reduced visibility. Ideal for a bathroom.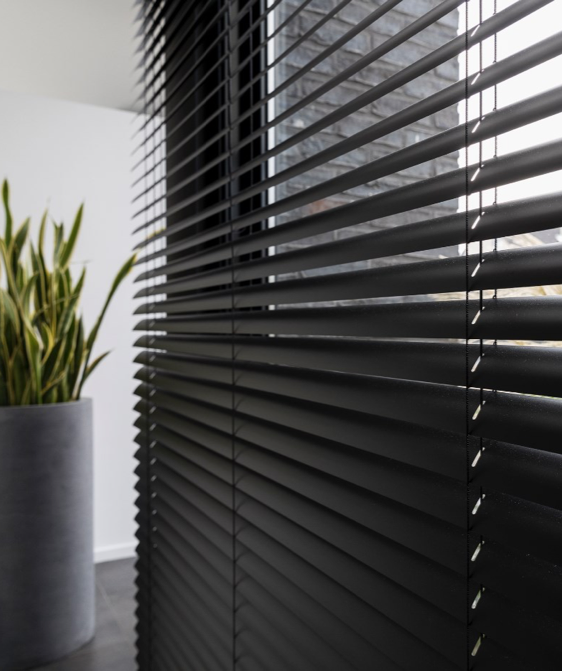 The front and bottom bars of our vinyl blinds are made of sustainable wood. This gives the system more character.
Widths according to usage type
The widths of our horizontal blinds range from 410 mm to 3.600 mm.
min. 410 mm / max. 3.600 mm
Somfy: min. 650 mm / max. 3.600 mm
LVD: min. 700 mm / max. 3.600 mm
For both Somfy and budget versions, you can choose WT (wired) or IO (wireless).
min. 810 mm / max. 3.600 mm (LVD only)
A battery motor is charged using an adapter. So, no main power is needed.
2 widths (10 or 25 mm), choice of 10 colours
made of steel, choice of 6 colours, finished with front bar
without returns, with returns left/right/sideways or with an additional front bar at rear
always rectangular (except Hinoki: bottom rail tilts)
Perfect support for every project
ceiling and wall mounting.
support is not visible at the back side of the top frame.
simple click system for both ceiling and wall mounting.
compact system when there is no room for scissor movement (e.g. in deep niches).
support bridges thickness of skirting board.